New car unit sales for the month of April 2022 totaled 10,833, only 19 units more (0.2%) compared to April 2021. This slight increase comes after falling 4.4% in March due to inventory challenges. Compared to April 2019, sales are up 47.4%. In the first four months of the year, sales are 0.9% above the same period last year, and up 33.8% compared to 2019, according to Grupo Unido de Importadores de Autos (GUIA).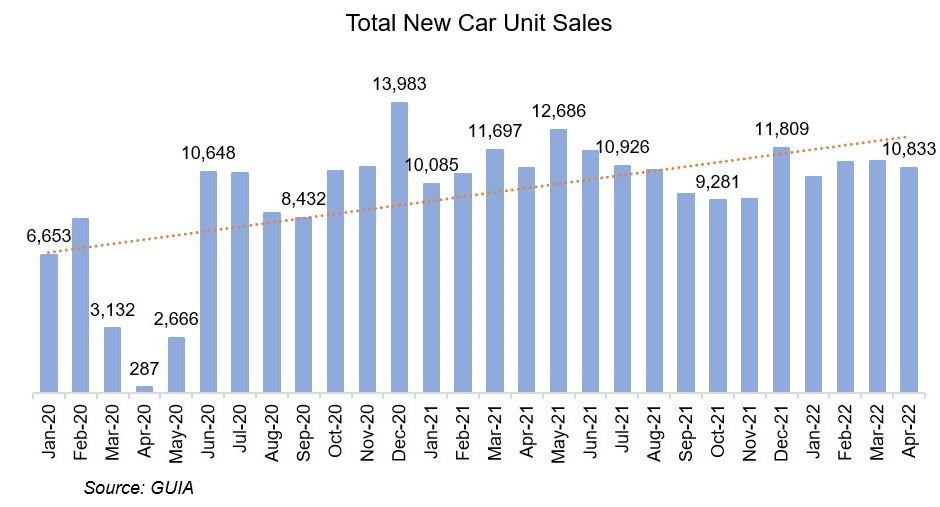 The biggest drop in sales was in the Full Sedan Premium segment (-74.7%), followed by Vans (-67.7%) and Minivans (-43.94%). However, the Compact Sedans segment had an increase of 32.5%, followed by the Sub-Compact Sedans segment with an increase of 24.1%.
In 2020, 95,019 cars were sold, 10.9% less than in 2019. The biggest drop in the last six years.
Accordint to Intellligent Economics, the projection for 2022 is to sell 111,000 units, 14.1% less than this year, about 18,000 fewer cars. This projection represents the highest sales since 2006.