The producer price index, which gauges the prices received for final demand products, rose on an annual basis by 9.8%, the lowest rate since October 2021. That compares with an 11.3% increase in June and the record 11.7% gain in March. On a month-to-month basis, fell 0.5% from June, the first month-over-month decrease since April 2020, the month after Covid-19 was declared a pandemic.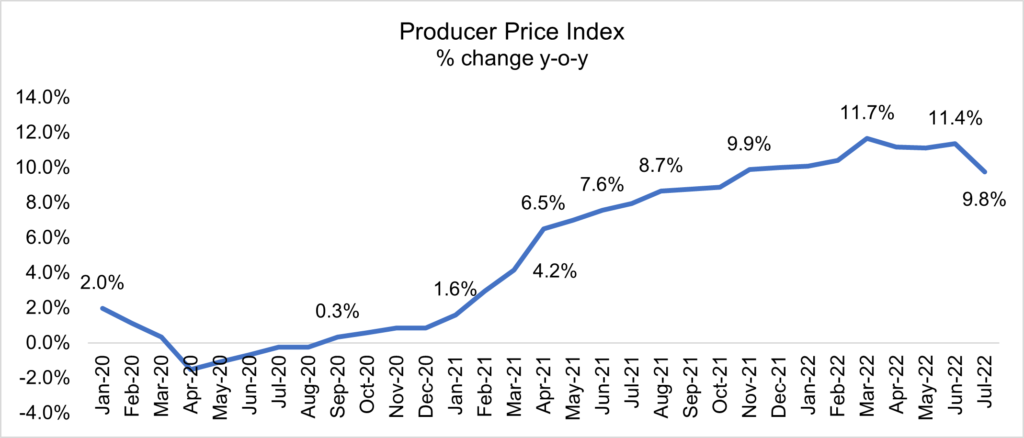 Wholesale prices fell in July for the first time in two years as a plunge in energy prices slowed the pace of inflation, the Bureau of Labor Statistics reported Thursday.
Most of the decline came from energy, which dropped 9% at the wholesale level and accounted for 80% of the total decline in goods prices, which fell 1.8%. The index for services rose 0.1%.
Stripping out food, energy and trade services, PPI increased 0.2% in July, which was less than the expected 0.4% gain. Core PPI rose 5.8% from a year ago.