While employment is still on the rise, the pace of job creation is slowing down. Nonfarm payroll (SA) totaled 952,700 jobs in September, the addition of 21,000 jobs compared to the same month last year, marking a 2.3% increase. Compared to previous months of August 2023, an increase of 2,000 jobs or 0.2%. 
This continuous employment growth has spanned 30 months. However, the employment increase observed in September is the most modest since the job market began to recover post-COVID pandemic.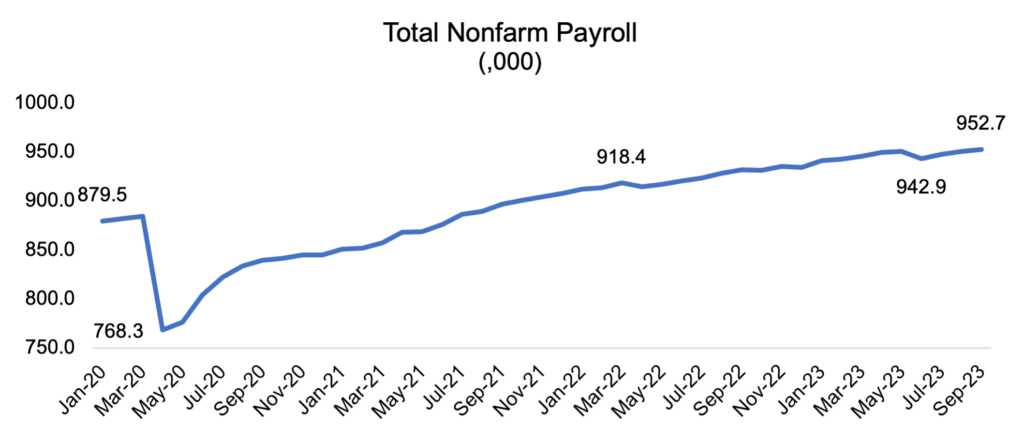 Employment totaled 1,117,000, this is 8,000 more jobs than the previous month. Employment in agriculture was 13,000 jobs, an increase of 5,000 compared to August 2023. Self-employed (trabajo por cuenta propia) totaled 185,000 people, a 4,000 job decrease compared to August 2023. Average hours in a workweek was 36.4 hours.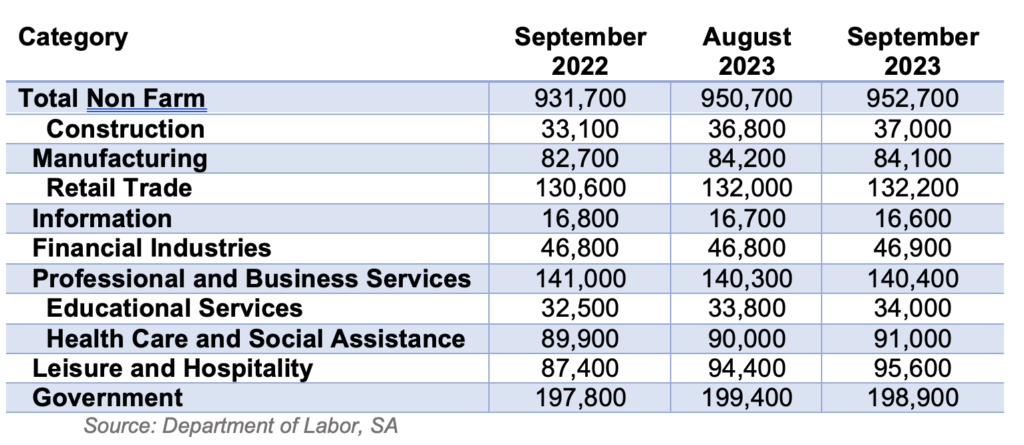 Unemployment rate remained at 6.0% in September 2023, an increase from the 5.9% in September 2022. Participation rate was 44.0%, above the 42.8% from September 2022. The average unemployment duration decreased from 9.4 weeks in August 2023 to 9.2 weeks. The demand for jobs is still high.
Addressing the labor shortage, the government has expressed concerns about the insufficient workforce in the construction sector to handle upcoming reconstruction projects, particularly with the influx of federal funds allocated for this purpose.